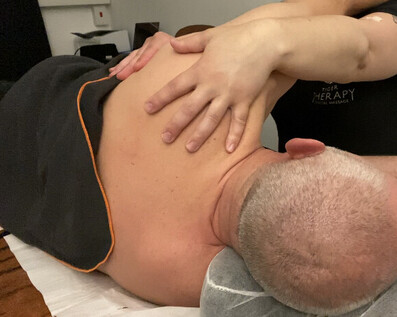 Clinical Massage Therapy
Effective, outcome based treatment for working with Chronic Pain, Overuse Injuries, Sports Injuries and long term pain management.

Tiger Hot Rocks
For use in conjunction with Clinical Massage, to enhance and assist with various pain conditions.
A Second Dissertation
I am currently in the process of undertaking another research project in the area of Hypermobility, Ehlers Danlos Syndrome. If you would like to know more please click on the 'learn more' button below.

Share the Knowledge
In order to continue my learning and grow as a therapist, I frequently devote spare time to Jing Massage School in Brighton. I assist the teachers in providing mentoring and practical skills to the students. Its extremely rewarding to give back what I once received.